COMPLETE WORKING LINE for ALUMINIUM radiators
In the field of the aluminium radiator working, today Gi-Zeta Impianti is the only company able to provide its customers with a complete working line, from the welding of caps to the assembled battery ready for painting.
This is both a strong point of Gi-Zeta's and an advantage for the customer, the latter needing to look nowhere else for all the technical and economic details of a new project.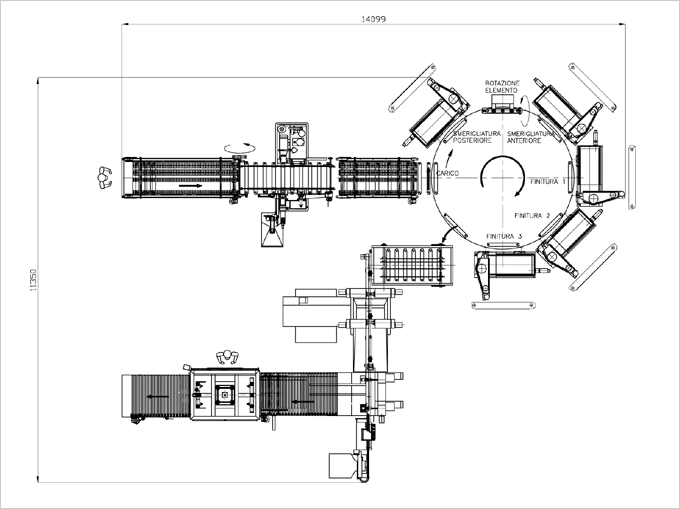 The Gi-Zeta working line is composed by:
WELDING MACHINE: able to reduce welding leaks to a minimum, thanks to a torough control of welding trolley movement, by means of a proportional oleodynemic valve.
GRINDING MACHINE: designed to work radiators with a traditional profile and modern radiators with a corrugated profile; it offers minimal moving and a high simplicity of setting.
THREADER-ASSEMBLER: with its clean-cut design and optimal yield, it also features a system of nipples and gaskets management both innovative and very reliable.
BATTERIES TESTING TANK: single or double, with different articulating possibilities, according with customer's requirements, the tank can work from three- to fifteen-radiator batteries, without any further device.
Such a complete line can work completely automatically, with the supervision of two operators uploading and downloading, with a cycle time of only 5 seconds.