Presentation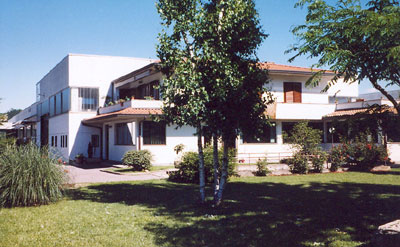 For over 30 years Gi-Zeta Impianti srl has worked in the cast iron foundry field, gaining invaluable experience in "Thermoshock" technology, for the production of cores for heating radiators and boiler bodies.
During the last 15 years, the aluminium radiator field has increasingly improved. So, we have increased our activity devoting ourselves to planning and producing automatic installations for the working of aluminium heating radiators.
Customer care, flexibility and dynamism are our company's personal features. Thanks to these qualities, the most important European producers in foundry field chosen us, not only as a supplier but also as a partner to design new projects.
Today Gi-Zeta Impianti is a top company in its field, thanks to the innovative planning choices and the quality of its products, and can boast an enviable experience with regard to the production of heating radiators.
This makes it possible for us to be the only producer of plants for radiator working, who can provide its customers with a complete working line for the production of aluminium radiator, from the welding machine to the battery testing bench.