Mission
Mission
Gi-Zeta Impianti started by some years a differentation process from target market, in facts it aim strongly to highest quality of products, this for increase the surplus-value in term of customer service to clients.
Customers have appreciate this working policy based on making the best quality of organization,by establishing strong relations of partnership and cooperations, features even more important in this instable and dynamic situation like the present one.
Another imporant step, Gi Zeta decided to steady quality standard reached by a significant certification process of business procedures.
Since 2014 Gi Zeta Impianti is certified company of security processes(BS OHSAS 18001) and gained important goals by certification of its quality UNI EN ISO 9001.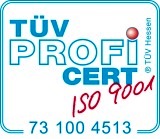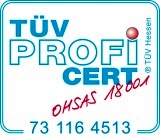 ISO 9001 : 2008
Our company has staked on quality focus of its processes as main goal of the activity in the last years. An increasingly global market has request a concrete commitment to obtain highest quality standard of our enterprise, fitted and dynamic to fulfill technological development in progress.
Gi Zeta is committed to achieving its objective to offer a complete service, even more quality based for customers, by design and by produce higher technology level products.
OHSAS 18001:2008
Quality and security are twi key concepts for any organization but not always they are applied in the same way to obtain a successful result of this improving operation. Gi-Zeta decided to implement a concrete operational measure to comply with legal provisions in safety field, by improving internal organization according to international standard and procedures.
In 2014 Gi Zeta Impianti has been certified by TUV HESSEN accoding to our higher standard in matter of quality and working safety, displined by regulation of BS OHSAS 18001:2007.